Our Teachers

Devon Carpenter, Owner

Devon is a Jacksonville, Illinois, native, and has a BA in Music and an MALS in History from Valparaiso University. She is a professional harpist and has performed across the globe, including two years touring India and one year in Nigeria. She has a passion for music education, and has taught harp and piano students of all ages and levels, including children with learning challenges and adult beginners. Devon has completed Musikgarten training in the Babies, Toddlers, and Preschool curricula. She has one daughter, Menai.


---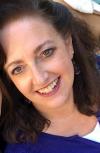 Deirdre Waters

Deirdre is the Director and Bookkeeper of the Music Factory and is certificated in teaching all levels of the Musikgarten curriculum. She has a B.S. in Business Administration and has been involved in music all her life (piano, flute, and choral work). Some of her fondest childhood memories revolve around making music with her mother and sisters while hanging around the kitchen. Deirdre joined The Music Factory in January 2002. She has also has a Level I Certificate from the Early Childhood Music and Movement Association. She has three children: Zach, Charlotte, Mitchell.
---

Tracey Wobig
Tracey has a B.S. in Computer Science, and has always loved music and enjoyed singing! Beginning in 4th grade, and all through high school and college, she was in various singing groups and the occasional musical. She has been a member of the Sound Celebration Chorus, a chapter of Sweet Adelines International, since 1997. Tracey has completed Musikgarten training in Babies, Family Music, Cycle of Seasons for Preschoolers, Music Makers At Home, and Music Makers Around the World. She is married to Loren, and they have two girls, Kendall and Kaylee, and three cats: Marmalade, Oreo and Macadam.
---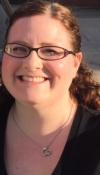 Bethany Potthoff
Bethany has a Bachelor's degree in Music Education from Illinois State University and is now an RN at St. John's. She has been making music since she could talk! She participated in music at church, sang in choir, played flute in band, and took piano lessons for 10 years. While at ISU, she participated in University Band, University Choir, Concert Choir, and Madrigals. Bethany has been trained in Music Makers at the Keyboard. Bethany and her husband, Mike, live in Springfield with their two sons, Graham and Griffin.
---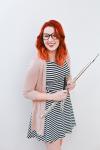 Bethany Swartz
Bethany has a B.M. in Music Business from Millikin University and has always been a strong advocate for music education. Coming from the Chicago suburbs, she came to central Illinois to pursue her passion of music at the collegiate level. Since graduating from Millikin University, she has performed in the Springfield Municipal Band (flute/piccolo), UIS Orchestra (flute/piccolo), and the Sangamon Valley Civic Orchestra (oboe). While she has primarily played the flute and piccolo, she has often dabbled in other instruments including the oboe, saxophone, and trumpet. She started teaching at The Music Factory in Spring of 2018.








---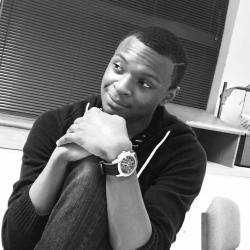 Squire Prince

Squire has a BA in Music and Theatre from Illinois College and loves cultivating inspiration in his students. Beginning as a brass player, Squire converted his studies to voice his sophomore year and has loved every moment of it. Studying under Prof. Nichol DelGiorno, Squire finished his senior year, presenting a vocal lecture recital called "The Art of Expression" which focused on the importance of adding not only technique to music, but also a sense of self and internal expression. Squire is also a frequent actor, director, and designer around the central Illinois theatre scene. Some of his favorite shows he has been a part of have been Newsies (Legacy Theatre), The Robber Bridegroom (Illinois College), Once Upon a Mattress (STC), Cats (TIP), Bonnie and Clyde (Illinois College), Angels in America (Illinois College), and many more.


---
Lianne Brewer, Founder
Lianne has a BA in Music from California State University, Los Angeles, and has been trained in all curriculums of "Musikgarten". She has a Level III Certificate from the Early Childhood Music and Movement Association. At the University of Southern California and in Salzburg, Austria, she studied Orff-Schulwerk (the philosophy of music education that emphasizes active participation through a variety of forms: speech, movement, song and instruments). Lianne has also had training in "Music and Movement" with Phyllis Weikert. Husband, Greg, is a neuroscientist at Univ. CA Irvine; they have four children: Jocelyn, who is married to Mike (and four amazing children, Caden, Olivia, Lacy, and Alexa); Joy, who is married to Chris (and their adorable sons, Bryce and Riley). Nathan (married to Insa, and living in Vienna, Austria) and Melody.
---